Leos Janáček
: Jenůfa
–
opera (1904)
Adriana Kohútková
soprano, Jenufa
Karita Mattila
soprano, Kostelnicka Buryjovka
Jaroslav Brezina
tenor, Steva Buryja
Ales Briscein
tenor, Laca Klemen
Svatopluk Sem
baritone, Stárek (foreman)
Yvona Skvárová
mezzo-soprano, Starenka Buryjovka (grandmother)
Lucie Silkenová
mezzo-soprano, Karolka
Ludek Vele
bass, Rychtár (mayor)
Jana Hrochová
mezzo-soprano, Rychtárka (mayor's wife)
Marta Reichelová
soprano, Jano
Katerina Jalovcová
mezzo-soprano, Pastuchyna (herdswoman)
Katerina Kneziková
soprano, Barena (servant girl)
Czech Philharmonic Choir Brno
Czech Philharmonic
Jirí Bélohlávek
conductor
Royal Festival Hall, London, 18 April 2016
****************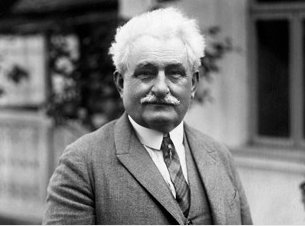 Leos Janacek
How well the music comes to life in these concert performances. Janacek composed a vivid score for this dark tale of love, death and winter set in a Moravian village. It is equal parts dramatic and lyrical and Behohlavek ensured both were given their due. The Czech Philharmonic were in fine form projecting detail throughout and careful not to overwhelm the singers in the big moments.
There was drama in the casting. Adriana Kohutkova sang Jenufa, and excellently. However at her side was one of the role's most famous exponents - Karita Mattila - but now singing the role of the Kostelnicka (step-mother). Mattila was in full diva mode, not even acknowledging Kohutkova sitting next to her. The central vocal quartet was completed by the strong voices of Jaroslav Brezina as the cynical Steva and the fine mix of yearning and discomfort of Ales Briscein's Laca.
Karita Mattila
In Act 1 the lyrical approach of the Czech's paid full dividends as the delightfully characterful writing came shining through. In music in which idiomatic Czech language is essential, the Brno choir were ideal.
Mattila has a fabulous voice with a penetrating quality and a tone like stretched silk. Presumably the role is still new to her as she was buried in the score at times. But my goodness how she flattened the hall with the big Act 2 moments. Having horribly drowned the child of Jenufa, she was totally compelling as the winter winds blew into the room, personal and moral anguish overwhelmed her and she felt the "icy hand of death, tearing at my heart".
Amid such emotion one forgave some irritations. Non-existent or incomprehensible surtitles, and a curious reluctance for singers to relate to each other on even a basic level when the plot asked for it. By the end Laca and Jenufa were finally making eye contact, as some happiness in the story was at last achieved.